H&H Classic Parts
»
H&H Classic arts
---
H&H Classic arts Categories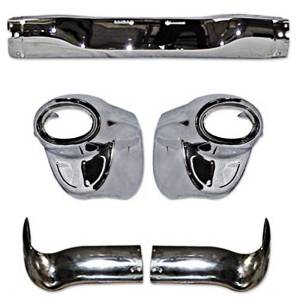 The Tri-Fives remain some of the most popular cars among car enthusiasts and street rodders. Regardless of the model, the use of chrome bumpers and grills drew attention to the attractive front...
More Details »
If you own one of these iconic classic Chevys, you know what kind of time and effort goes into restoration, performance, and even general maintenance — H&H Classic Parts knows too! That's why...
More Details »
---
H&H Classic arts
Products
Part #: 1683
Description:
1956 Bel-Air or 210 or 150 Wagons
Limited Supply:
Only 2 Left!