H&H Classic Parts
»
OER

Original Equipment Reproduction - OER® - is the leading manufacturer and distributor of quality classic automotive restoration parts and accessories. OER® products are meticulously manufactured to replicate the OEM appearance, quality and fit that meets or exceeds the original factory specifications. With over 500 dealers nationwide and globally, there's sure to be a dealer in your vicinity.
---
Browse Factory Fit Wiring
Products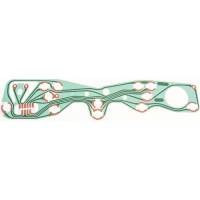 Sold as Each
Description:
1968-1975 Nova or Chevy II Model Description:All
Limited Supply:
Only 1 Left!