H&H Classic Parts -
LS Conversions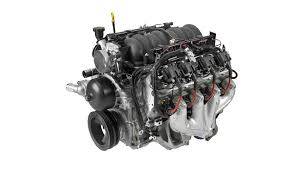 One of the coolest parts of working on a Classic Chevy Camaro is being able to do most, if not all, of the work yourself! If you are looking to do an engine swap fo an LS engine, then check out our LS Engine Install Kits in this section! Classic Performance Products provides the quality kits for us and include everything that you need to install a modern, dependable, light-weight, low maintenance , high powered V8 engine. These kits works with all Vortec and most LS engines. They may not work with LSX heads, or dry sump oil systems, however. They will also not work for LS7 engines. If you have any questions regarding these kits please don't hesitate to call us at (479) 787-5575 or submit an inquiry. We'll be happy to help with any questions that you may have.
Browse LS Conversions
Products
Sold as a Kit
Description:
1968-74 Nova or Chevy II with LS (Except LS7) 1967-69 Camaro with LS (Except LS7)
Due to the Covid-19 Virus shut down in California expect a delivery delay of 8+ weeks on this item.
---