H&H Classic Parts -
Decals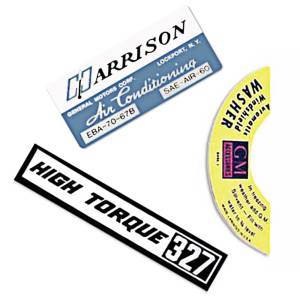 When completely restoring your classic Chevy trucks, you want to get it as close to showroom condition as you can. That might include replacing missing or worn out emblems and decals. We have decals for every part of your truck. From the AC to the windshield washer, we have vintage reproduction decals that offer authenticity to your truck.
No matter what classic Chevy parts you need, H&H Classic carries a large selection and low prices on all vintage Chevy parts and accessories. Questions? Take advantage of our free technical assistance from our experienced staff.
Select a Sub-Category
Decals
Featured Products
Sold as Each
Description:
1967-1971 Chevy Truck All 6-Cylinder
Limited Supply:
Only 6 Left!
---