H&H Classic Parts
»
GM (General Motors)
General Motors, or GM, vintage car and truck parts are getting harder to find every day. That being said, H&H Classic Parts has done all of the searching for you! We offer numerous GM parts for replacement or for your restoration project. From engine components to interior and exterior components, we have a huge selection of General Motors parts for you to choose from so don't hesitate to call us at 479-787-5575 or submit an inquiry with any question that you might have, technical or otherwise. We're here to help!
---
Browse Engine Bracket Kits
Products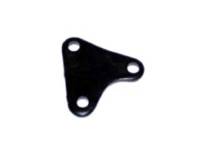 Sold as Each
Description:
1964-1968 Impala or Caprice or Bel-Air or Biscayne with Small Block
Limited Supply:
Only 2 Left!