H&H Classic Parts
»
H&H Classic Parts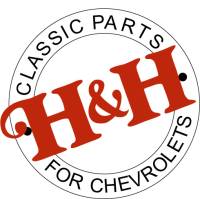 Chrome reproduction moldings, arm rests, side inserts, A-Arm bushings and shafts, accelerator cables and parts, air cleaners, radiators, antennas and parts, and axle bearings. These are just a portion of the parts that we offer under our own H&H brand and if you know us then you know that we wouldn't put our name on a part if it's not built to certain quality standards. You can bet that any part with the H&H name on it is made of the best available materials and are true quality restoration parts. And you can rest assured that we wouldn't offer them to you if we wouldn't use them ourselves! Don't hesitate to call us at 479-787-5575 or submit an inquiry with any question that you might have, technical or otherwise. We're not only here to help, we're classic car and truck enthusiasts too!
---
Browse Top Well Moldings & Tack Strip Parts
Products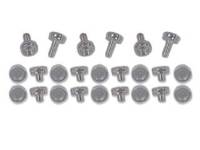 Sold as Set
Description:
1955-1957 Bel-Air Convertible
Limited Supply:
Only 2 Left!