H&H Classic Parts
»
Shafer's Classic Reproductions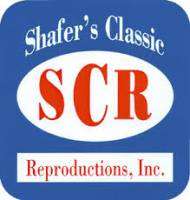 Shafers Classic Reproductions has been providing quality classic car parts for over 30 years and we, here at H&H, are proud to provide them to you! Shafer's Classic Reproductions offers everything from brake lines, gas lines, transmission oil cooler lines to brake hardware kits, disc brake conversion kits, gas tank sending units, switches, and exhaust systems. Thirty years in the industry means you can be confident that the parts you are needing are some of the best available and you won't have any issues with them. Don't hesitate to call us at 479-787-5575 or submit an inquiry with any question that you might have, technical or otherwise. We're not only here to help, we're classic car and truck enthusiasts too!
---
Browse Fender Hardware
Products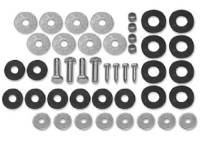 Sold as Each
Description:
1955-1957 Bel-Air Convertible
Limited Supply:
Only 3 Left!