H&H Classic Parts
»
PUI (Parts Unlimited Inc.)

Parts Unlimited Inc. (PUI Interiors) was founded in 1977 with a commitment to serve the automotive aftermarket industry. Since then, we have proudly continued a tradition of providing the finest quality interior restoration components available at the fairest possible price. Because of our experience and extensive in house capabilities, we are able to maintain nearly all of our quality control right here at PUI. We believe quality is our future, and we stand by our products.
---
Browse Console Light Parts
Products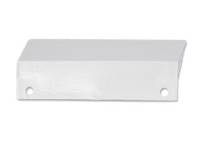 Sold as Each
Description:
1964-1965 Chevelle or Malibu or El Camino with Console
Limited Supply:
Only 3 Left!