H&H Classic Parts
»
Soff Seal

Soff Seal offers premium-quality restoration weatherstripping and rubber detail items for dozens of classic Chevrolets. All Soff Seal products feature an Attention to Detail (TM) lifetime guarantee. Choose the part category you're looking for below.
---
Browse License Light Parts
Products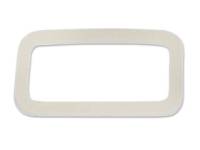 Sold as Each
Description:
1962-1965 Nova or Chevy II
Limited Supply:
Only 3 Left!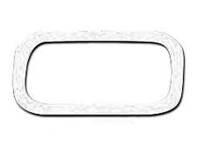 Sold as Each
Description:
1966-1972 Impala or Caprice or Bel-Air or Biscayne All Except 1966-1972 Chevelle or Malibu or El Camino All 1966-1972 Nova or Chevy II All 1967-1969 Camaro All
Limited Supply:
Only 2 Left!
---
More About
Soff Seal
Soff Seal manufacturer's restoration rubber parts for Chevy and GMC vehicles, and we carry the Soff Seal products for Classic Novas, Impalas, Chevelles, Tri-Fives, and Chevy Trucks. All Soff Seal parts come with instructions that make installation a breeze (no way you could install them incorrectly and ruin them, at least not if you read the instructions!), and the company offers a lifetime satisfaction guarantee on all parts. Soff Seal is committed to building quality parts. All weatherstripping kits include the correct amount of mounting pins, ends that are extruded (rather than glued or bonded), and clips will line-up with factory mounting holes. Whether you're sealing off a trunk, a-arm, engine compartment, or convertible top, Soff Seal's Attention to Detail (TM) guarantee ensures perfect fit and industry-best quality.