H&H Classic Parts
»
RestoParts (OPGI)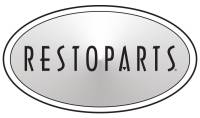 Since 1982, we have been producing exceptional quality restoration parts for the industry. Fast forward to 2015, and our manufactured line now numbers in the thousands. The demand for precise quality reproductions continues to grow, and the RESTOPARTS® brand proudly answers that demand with an ever expanding line of the finest quality restoration parts available today. It is for this reason that the RESTOPARTS® brand has become the new identity for OPGI manufactured goods. The strength of this new brand, along with special incentives offers opportunities for all distributors. RESTOPARTS® branded products powered by OPGI are guaranteed to meet or exceed industry standards for fit, finish, availability and most important, value. From our best-in-the-business Dealer satisfaction product guarantee to the ease at which you can now place orders through our Dealer Portal restoparts.com, we guarantee that the RESTOPARTS® experience will be a profitable and rewarding one.
---
Browse Console Slider Parts
Products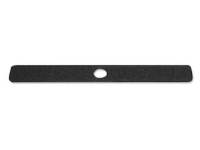 Sold as Each
Description:
1964-1967 Impala or Caprice or Bel-Air or Biscayne All with Auto Trans 1964-1967 Chevelle or Malibu or El Camino with Auto 1964-1967 Nova or Chevy II Auto
Limited Supply:
Only 6 Left!