H&H Classic Parts
»
Seatbelt Solutions
Seatbelt Solutions is the leader in the aftermarket seat belt industry, and they do design, manufacturing and refurbishing for seat belts in the United States. You will find all of the Seatbelt Solutions parts you need for your classic Chevy below.
---
Seatbelt Solutions Categories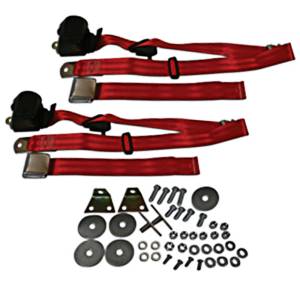 Chevrolet introduced the public to the Chevelle in 1964, and it was so well received by car enthusiasts that they made it one of the most popular nameplates for Chevy. If you are restoring or...
More Details »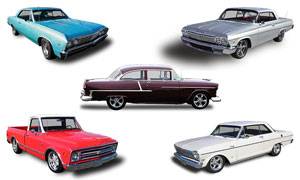 The classic Chevy is an American institution that has worldwide appeal. From the Tri-Fives of the 1950s to the muscle cars of the 60s and 70s, these cars and trucks are found in a variety of...
More Details »
---
Seatbelt Solutions
Products
---
More About
Seatbelt Solutions
Seatbelt Solutions works in conjunction with the original manufacturer to design and create a seatbelt that meets the standards put forth by the factory. These seat belts meet the safety requirements set forth by Federal Motor Vehicle Safety Standards (FMVSS), so you know that the part you buy is both safe and made to fit your classic Chevy. Seatbelt Solutions is American owned and operated in Florida with locations in California and Indiana, and an American company understands American FMVSS laws. Since 2008, Seatbelt Solutions has been making seat belts with colors and threads that match your classic car or truck. H&H Classic carries the Seatbelt Solutions product that you need to add safety features to your Impala, Tri-Five, Nova, Chevelle or truck. Whether you need a 3-point seatbelt for your Tri-Five, or you need a seatbelt kit for your 1965 Chevelle, you will find all the parts you need to secure you and your passengers here. Seatbelt Solutions started when the owner discovered there was a shortage of reproduction seat belts for Chevrolets. With their quality construction and attention to detail when color matching, the new seatbelt was an instant success, which allowed them to add more classic Chevy models to their manufacturing line. Today, these seat belts are sought after as a quality reproduction part.