H&H Classic Parts
»
The Right Stuff Detailing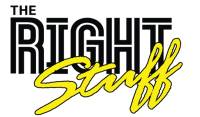 The Right Stuff was founded in 1989 and offers disc brake conversion kits, brake boosters & master cylinders, repair components, and pre-bent brake lines for all sorts of classic vehicles including Chevy and GMC. The disc brake conversion kits offered are built with quality components and cover such a variety that they can even be used with factory or aftermarket suspensions, factory wheels or larger wheels, and they offer a variety of different looks including powder coated or raw brake calipers. The Right Stuff is able to obtain exact replication of original pre-bent brake lines, fuel lines, and transmission lines by using a laser measuring scanning device. And remember, don't hesitate to call us at 479-787-5575 or submit an inquiry with any question that you might have, technical or otherwise. We're not just here to take your order, we're classic car and truck enthusiasts too!
---
Browse Transmission Lines
Products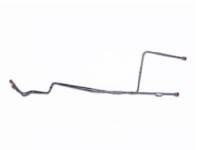 Sold as Pair
Description:
1958 Impala or Bel-Air or Del-Ray or Biscayne 348 with Turboglide
Limited Supply:
Only 3 Left!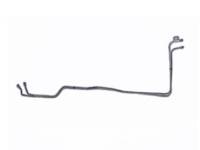 Sold as Pair
Description:
1965-1966 Impala or Caprice or Bel-Air or Biscayne All V8 Big Block with Powerglide
Limited Supply:
Only 2 Left!