H&H Classic Parts
»
Metro Molded Parts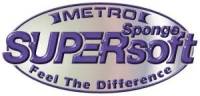 A Brief History of Metro Moulded Parts
In 1918, John Hajicek started the Hutchinson Rubber Company in Hutchinson, Minnesota, one of the first rubber companies West of the Mississippi. Those new contraptions, automobiles, blew out their tires with regularity, and he manufactured thousands of auto inner tubes. This was the main product line until World War II, when John used his knowledge and equipment to manufacture a number of difficult parts for the military. After the war, he moved to Minneapolis and ran a small custom-molding company that specialized in hard-to-make industrial parts.
In 1962, his son, Donald Hajicek, began restoring an L29 Cord. He found very few rubber parts available for classic cars, with the exception of the early-model Fords. After making the molds and parts he needed,he advertised them in early editions of Hemmings Motor News. The response was wonderful: restorers deluged him with requests for other items. After endless hours of hard work, the business evolved into a growing line of reproduction classic car parts.
We demand and get excellence in every product we produce, all with one goal in mind: to make the best possible rubber product on the market today.
---
Browse New Products
Products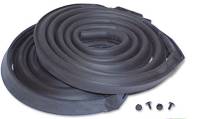 NEW!
Pair
Description:
1968 Impala 2-Door Hardtop
Limited Supply:
Only 2 Left!