H&H Classic Parts -
Convertible Top Switches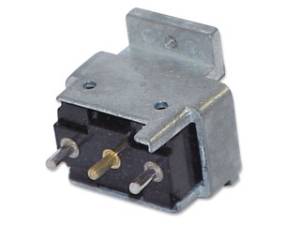 If your power convertible top on your Classic Chevy Camaro isn't operating correctly it could be that you need to replace your power top switch! We offer them for your 1967-1968 Camaro convertible in this section. These switches are great reproduction parts of the original switches that came with your old Camaro when it was new. So, don't wait until your ready to get out and cruise to order your new switch. By then it will be too late! And also remember that if you have any questions about these switches or any of our other parts you can always call us at (479) 787-5575 or submit an inquiry. We're ready to help however we can!
Browse Convertible Top Switches
Products
Sold as Each
Description:
1964-1968 Chevelle or Malibu Convertible 1967-1968 Camaro Convertible
Limited Supply:
Only 3 Left!
---