H&H Classic Parts -
AC/Heater Parts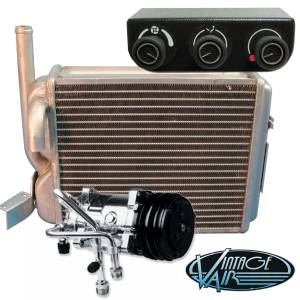 Thank you for visiting our Chevy Tri-Five AC and Heater parts category! Is it even possible to improve on a restored classic Chevy Tri-Five? You wouldn't think so but the answer is yes! Factory AC and heating systems were great for their time but with technology today you can have modern features and still keep that classic look and feel with a Vintage Air system. Install on of these awesome kits in your ride and you won't regret it. If staying all original is a must for you then don't hesitate to check out all of the factory parts that we have to offer. Everything from blower motors to universal heater duct hoses. Maybe you have everything you need except a heater seal, or a heater core. Maybe the hardware for your heater box. It's all right here. We've tried to make searching for your AC and Heater parts as easy as possible. Just use the sidebar to narrow down your search to find exactly what you need. Being enthusiasts ourselves, we know the importance of getting the right part the first time so remember, if you have any questions feel free to submit an inquiry or call the shop at 479-787-5575 to speak directly with one of our experts. We're not just here to sell parts, we're here to help you get the right parts, right now, and have an outstanding shopping experience in the process!
Select a Sub-Category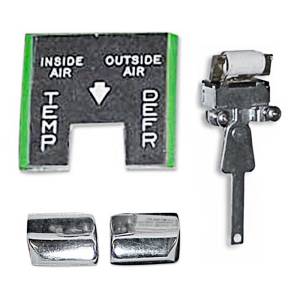 This category will contain all Factory AC & Heater items that we have available for your Tri-Five. This has been divided up into several smaller categories to make it easier for you to find the parts you are looking for.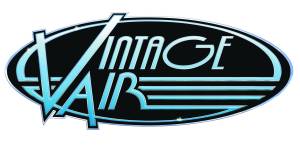 Vintage Air is owned and operated by experienced street rodders who have been involved in the sport for over thirty years. They offer you the most comprehensive line of high performance air...
More Details »
---