H&H Classic Parts -
Floor Shifter Boots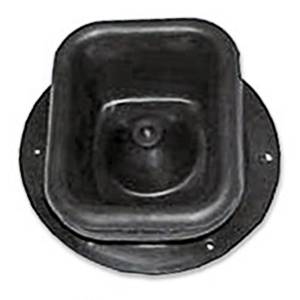 The classic Chevy Impala was made to be driven, and because GM knew this, they developed the muscle cars with many power options and manual or automatic transmissions. If you are one the enthusiasts who is restoring or customizing one of these sporty Impalas, do not forget to update the shift boot. You will find all the shift boots you need here.
Browse Floor Shifter Boots
Products
---
---
More About
Floor Shifter Boots
The shift boot is designed to set at the bottom of the shifter knob, and its job is to keep dirt and debris out of the shifter mechanism. Shift boots are for both manual and automatic transmissions, and they can set at the base of the shifter on the floor or on the console at the base of the shift knob. Without this cover, dirt from the cabin can enter the shifter and cause it not to work properly. By updating the shift boot, you are adding another piece that enhances the interior of your car. Old shift boots can crack and wear, since most are either rubber or plastic and subject to aging and exposure to the sun. The correct size boot is needed to cover the shifter, so you want to make sure the part that you are getting will correctly fit your shifter. H&H Classic carries quality reproduction parts that are made for your classic Chevy Impala, so you know they will fit. Whether your classic Impala has a bench seat, or you are driving an SS with bucket seats, you will find the right shift boot at H&H Classic.