H&H Classic Parts -
Rear Bumpers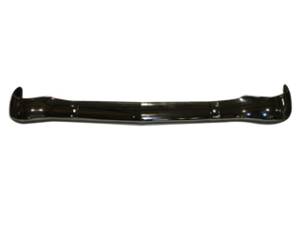 The bumper on your classic Chevy Tri-Five car is made to take on anything you may hit on the road. It's built to absorb the shock and protect the engine and interior from damage in the event of an accident. The rear bumper keeps you safe if you get hit you from behind or you accidentally back into something. The front bumper comes in a variety of styles and pieces, which match your model Tri-Five you have. We carry vintage Tri-Five parts like this bumper and the hardware to install it.
In addition to the front and rear bumpers, we carry the seals, bullets, bell spacers and bolt kit for your classic Chevy. If you want your Tri-Five to look its best, then replace damaged bumpers that have suffered an accident or just pitted due to age or storage conditions.
At H&H Classic, you get our free technical assistance from our experienced staff to help you get the right part. We also offer fast shipping and easy returns on your classic Tri-Five parts.
Browse Rear Bumpers
Products
---