H&H Classic Parts -
Side Motor Mount Conversions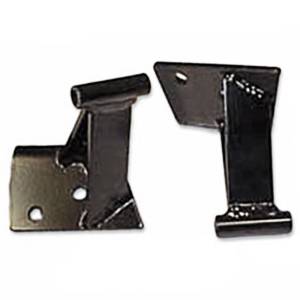 It did not take the engineers at GM long to discover that the buyers of their Tri-Five cars were happy with the ease of which they could modify the factory motors into something that would produce the horsepower they were seeking. Changing motors means you may need to add or reconfigure your mounts. You will find the parts you need here.
Browse Side Motor Mount Conversions
Products
---
---
More About
Side Motor Mount Conversions
The Tri-Fives are some of the most popular cars around for those car enthusiasts who love to customize or restore classic Chevys. The styling is unlike anything else, and the cars were equipped with a lot of power. Those who discovered the ease of modifying the engines prompted GM to offer additional engine options. GM improved the horsepower in the 1956 265cid because hot rodders were already changing the engine themselves. When you are customizing your car, you may need to replace or move things around in the engine compartment. At H&H Classic, we have all the parts you need to replace worn parts or make changes to the configuration. We have side motor conversion sets that include all the parts you need to switch to a late model side mount engine. We offer engine mount brackets and motor mount cushions to absorb any vibration. A vibrating engine is hard on parts and makes for a rough ride. If you are like most Tri-Five owners, you want to make modifications to your car that suit your style, and you will find the motor mount conversions that will fit your Tri-Five here.