H&H Classic Parts -
Floor Pan Plugs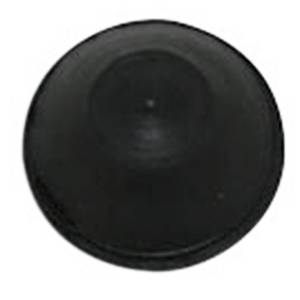 When GM introduced the world to the first of what would become the Tri-Fives, they had no idea how fast these cars would capture the attention and imagination of car enthusiasts and fans of hotrods. If you are one of those enthusiasts who are either restoring or customizing a Tri-Five, you will find parts like floor pan plugs to finish your restoration project here.
Browse Floor Pan Plugs
Products
Sold as Each
Description:
1955-1957 Bel-Air or 210 or 150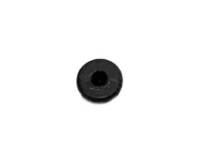 Sold as Each
Description:
1955-1957 Bel-Air or 210 or 150 All 1958-1960 Impala or Bel-Air or Del-Ray or Biscyane All
Limited Supply:
Only 0 Left!
---
---
More About
Floor Pan Plugs
The floor pans in the Chevrolet Tri-Fives came with drain plugs to help owners drain out water should something catastrophic happen and the car is filled up with water. These plugs were made of rubber, and they were easy to remove to drain out the floor pan. Like all rubber products, they get old and crack, and when you are working on a part that is over 60 years old, you are going to have some parts that just fall apart. You may even be missing your drain plugs because they rotted and fell out. At H&H Classic, we can help you replace those old, worn drain plugs with new ones. We have both sizes, and these are manufactured specifically for the Tri-Five floor pan. Without this part, the water does drain straight out, but there is the possibility of the edges of the hole rusting, which can quickly spread to other parts of the floor pan. Whether you are completely restoring your Tri-Five with a new floor pan or simply replacing drain plugs that are worn out, we have the plug that will fit your car here.