H&H Classic Parts -
Master Cylinders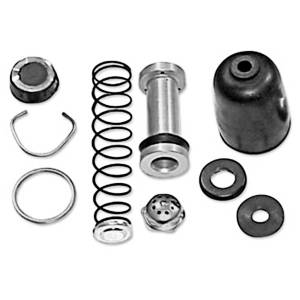 The Chevrolet Tri-Fives are some of the most sought out cars from collectors, car enthusiasts and hot rodders, and if you are in the process of restoring or customizing your Tri-Five, you want to update all your brake parts. You will find everything you need to change out your master cylinder here.
Browse Master Cylinders
Products
---
---
More About
Master Cylinders
It takes a lot of brake power to stop a car that weighs well over 3,000 pounds, so you want to add brake parts that are made specifically for the braking system of the Tri-Five. Brakes today are much different than they were when these cars were new. The addition of a power brake system was an option then. You may have decided to leave the manual brakes in your car, or you may have decided to update your brakes to a power system. Either way, we have the master cylinder and parts you need to update your brakes. We even have chrome master cylinder covers that will make your brakes look good from the outside. These master cylinders fit all the Tri-Five models, and we have a selection for all brake systems whether manual disc brakes or standard brakes. Whether you need a dual master cylinder or you are adding a power boost, at H&H Classic parts, we can help you with your master cylinder parts. We have rebuild kits, covers, hardware, brackets and proportioning valves and their brackets to fit the Tri-Five. You can find your master cylinder and parts at H&H Classic Parts.