H&H Classic Parts -
Vintage Air Gen II Universal Kits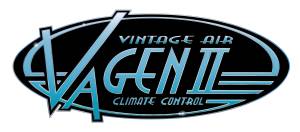 Factory air conditioning was an option that many of the classic cars and trucks did not have in them when they were originally sold to the public, so many of the vehicles simply went without air conditioning. When you are ready to add, update or upgrade the air conditioning system in your classic Chevy or GMC truck, you will find everything you need to make the change here.
Browse Vintage Air Gen II Universal Kits
Products
---
---
More About
Vintage Air Gen II Universal Kits
When these trucks were new, people did not travel the way they do now, so it was not a terrible inconvenience not to have air conditioning in the cab of the truck. When all your trips were around town, you drove with your windows down. With the expansion of the highway system, today, more people drive greater distances. You can add air conditioning to your Chevy or GMC truck with any of these conversion kits and their parts for a cool ride. These kits are reproduction parts that are specifically designed to fit your classic truck. They are made to fit by specialists in reproduction parts. H&H Classic is known for their dedication to quality reproduction parts for customized and restored classic Chevys. Whether you are doing a complete conversion from an old air conditioning system, or adding it for the first time, we have the parts you need. You can buy individual parts like the drier, duct adaptors, louvers, controls or mock up kits to help you determine fit. You will find all the parts you need to cool it down in your cab at H&H Classic Parts.