H&H Classic Parts -
Valve Cover Decals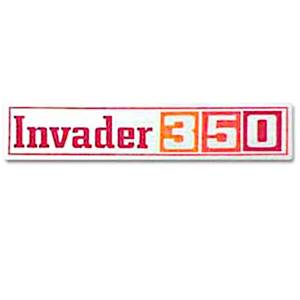 It is all about appearances, and when the hood of your classic Chevy or GMC truck is lifted at a custom car show, you want people to know what you have under the hood. When you have your engine in, and you have put your valve covers on it, here are the decals that will let everyone know what size engine you have in your truck.
Browse Valve Cover Decals
Products
---
---
More About
Valve Cover Decals
The difference in engine sizes in the classic Chevy and GMC trucks is all about adding performance and speed to the vehicle. GM understood that, and the engineers worked to offer a number of performance options for their truck owners. Since performance matters, those who restore and customize these trucks use their valve covers to display the size of their engine. This is beneficial for those who take their trucks to customized shows where they are classified by engine size, and it is also beneficial when it comes time to sell their restored or customized truck. These valve cover decals represent the range of engine sizes that GM had produced for your truck. Whether you are looking for a 327 decal or the Thriftmaster 235, we have the right decal. We even have the Blueflame 140 decal; you want people to know you have the most efficient and powerful 6-cylinder Chevy ever developed. H&H Classic is a specialist when it comes to restoration parts and accessories for the car enthusiast. No matter what size engine you dropped into your truck, you will fine the decal here.