H&H Classic Parts -
Outside Mirror Arm Gaskets and Screws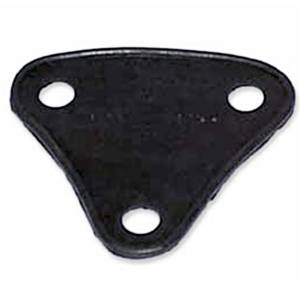 Classic Chevy and GMC trucks are good looking trucks that were built to work on farms, in the factories and make deliveries for businesses. If you are one of the truck enthusiasts who is restoring or customizing one of these classic vehicles, then you know how important it is to add all the little pieces like the outside mirror gaskets and screws. You will find the proper fitting outside mirror pieces here.
Browse Outside Mirror Arm Gaskets and Screws
Products
---
---
More About
Outside Mirror Arm Gaskets and Screws
The outside mirror serves to offer the driver a view of their surroundings when they are driving or parking. The outside mirrors on the classic trucks came in a number of sizes and styles, so you need to make sure that you get the right parts for them. The mirror needs a gasket between it and the body of the truck. The gaskets keep the mirror metal from damaging the truck exterior and from causing chipped paint and eventually rust. It also holds the mirror steady, so it will not vibrate loose. The addition of the gasket will give your mirror and your truck's body a longer life. H&H Classic has parts for your outside mirror that are designed to fit your specific classic Chevy or GMC truck. These reproduction parts are made from original equipment specs. Whether you need the gasket or the screws, we have the part you need for your truck. The mirror is an important safety part that should be on your truck. You can find all the parts for your mirror here.