H&H Classic Parts -
Ball Joints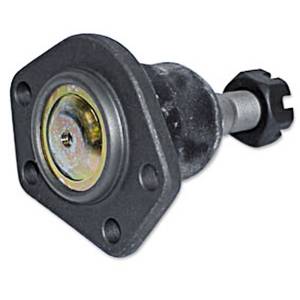 The ball joint is an essential component of your truck's steering/suspension system. Ball joints are spherical bearings that connect the control arm to the steering knuckle. This connection is crucial to rotation for steering and shock absorption. This is why the ball joint is made to move in all directions.
Ball joints are made to last a long time, but they do wear. As your classic Chevy truck ages, don't be surprised if it's time for ball joint replacement. Symptoms of a bad ball joint include:
Clunking
Uneven tire wear
Your truck starts to pull in one direction
Check your ball joints, and replace when needed. By purchasing your ball joints from H & H Classic, you're investing in the life of your truck. We only carry high quality parts to keep your truck operating smoothly. Get your ball joints now.
Browse Ball Joints
Products
---