H&H Classic Parts -
Vintage Air Gen II Universal Systems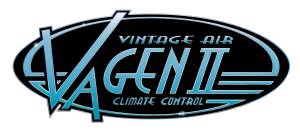 During the muscle car years, the Chevrolet Impala set sales records, and GM found themselves with a car that was immensely popular among car enthusiasts. Between the performance motors and the sleek appearance, these cars are a good choice for customization, and during those modifications, many update the air conditioning system. You will find all the parts you need to complete an air conditioning conversion on your Impala below.
Browse Vintage Air Gen II Universal Systems
Products
---
---
More About
Vintage Air Gen II Universal Systems
Most of the classic cars did not come with factory-installed air conditioning, and it was added either at the dealerships or by individuals. There were not as many places to drive, so air conditioning was not a necessity. The factory options could become very costly, and the dealer-installed systems were no cheaper. It is not uncommon to find a classic Chevy with no air conditioning. With the opening up of the highway system, travel became much more commonplace. Whether you are restoring or customizing your classic Impala, you may want to add or update the air conditioning system. You need to be sure to get a system that is built to fit your car, especially if you have made any modifications to it. Performance cars need a more powerful air conditioning system than normal. While you may only need a duct adaptor or a set of control knobs, you still want them to fit your car. H&H Classic carries parts that are created specifically for your classic Impala, and you can find louvers, driers, condensers, compressors and entire air conditioning units here.