H&H Classic Parts -
Bumpers (Chrome)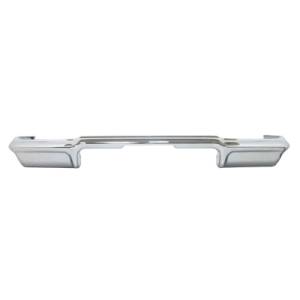 The Chevy Impala is a passenger car that's been in production since the 1950s. It's the bestselling passenger car in the United States, and it's a sought after collector's car. This vintage Chevy can be hot-rodded and raced. If you're restoring your Impala, you know how important it is to complete the project with a new set of chrome bumpers using vintage Impala parts.
The bumpers on your Impala are made to take a hit. They're there to protect you and your passengers in an accident. If you're hit, then there's a good chance the bumper needs to be replaced. Since you need the bumpers as part of your safety equipment, you need to replace them if they are damaged. New ones will look much better too.
We carry one-piece bumpers, as well as other front and rear bumpers for a number of vintage Chevrolet models. At H&H Classic, we have been manufacturing classic Impala parts since the 1980s when we opened our doors to classic Chevy enthusiasts. We offer fast shipping and easy returns on our large selection and low price inventory. Shop with us.
Browse Bumpers (Chrome)
Products
---