H&H Classic Parts -
Console Clock Parts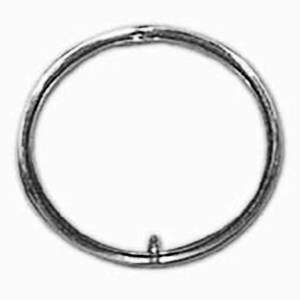 When restoring your classic Chevy, you may want your dash to look as complete or as authentic as possible. By installing OEM Impala clock parts, you get a look that resembles the day your Impala rolled off the showroom floor. The classic Impala was first manufactured in 1958 when it became a sought-after family sedan that allowed people to travel the country in luxury. Over the years, it's become a sought-after collectible by car enthusiasts everywhere. Classic Parts USA is proud to be a part of recreating that look of the classic Impala with restoration parts like OEM Impala clock parts.
When you buy your restoration parts from H&H Classic, you get parts that are going to get you noticed. Family-owned and -operated by the Smith family since the 1980s, H&H Classic is staffed with car enthusiasts who know their classic Chevys, so we are ready to answer any questions you have about this part or any other. We offer free technical advice from experienced parts professionals. When you order from H&H Classic, you get a large selection and low prices on all of our Impala parts and accessories. Buy your new OEM Impala clock parts today.
Browse Console Clock Parts
Products
Sold as Each
Description:
1965 Impala SS
Limited Supply:
Only 1 Left!
Sold as Each
Description:
1964 Impala or Impala SS All with Console 1964-1967 Chevelle or Malibu or El Camino All
Limited Supply:
Only 2 Left!
---