H&H Classic Parts -
Radiator Support Grommets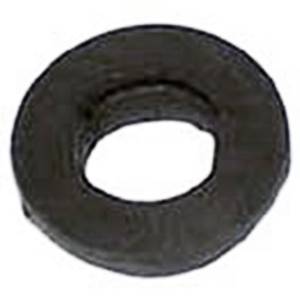 With the introduction of the classic Chevy Impala, GM created a car that became popular with car enthusiasts from the very first model. They are sporty and fun to drive, and they are a very popular car to restore or customize. If you have one of these classic Chevys, and you are redoing all the rubber pieces on it, you will find the radiator support grommets that fit your car below.
Browse Radiator Support Grommets
Products
Sold as Set
Description:
1958 Impala or Bel-Air or Del-Ray or Biscayne
Limited Supply:
Only 2 Left!
---
---
More About
Radiator Support Grommets
The radiator support grommets keep the radiator from bouncing around when the car is being driven. Rubber support grommets absorb shocks from driving and keep your radiator from becoming damaged. Grommets are also used to protect wires from becoming tangled or damaged from contact with sharp metal edges that can tear the protective coating off the wire. The grommets are usually made of rubber, and they can wear out from time, elements and age. They can crack, which can cause them to crumble, especially if the car has been sitting for a long time. The grommets need to fit the particular holes that are drilled into the sheet metal. If they do not fit, they will not be secure and can come loose. When you replace your grommets, you want ones that are made to fit your Chevy Impala. At H&H Classic, we specialize in reproduction parts that are made specifically for the classic Chevys, so you know they will fit as they should. No matter which of the radiator grommets you need for your Impala, you will find them here.