H&H Classic Parts -
Fenders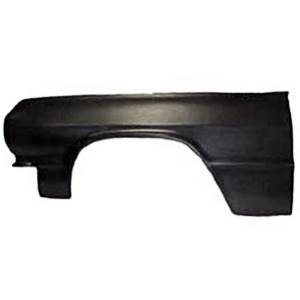 When you get ready to restore your classic Chevy Impala, do more than work under the hood. Make sure your fenders and other body parts are in top condition. The Impala has sold record numbers in the United States', and this car is sought out by collectors worldwide. You see this classic Chevy at car shows, in parades and even on the drag strip and at the hamburger stand.
The fender is part of the body of the car, and it helps to add to the car's integrity by solidifying the sides. The fenders also help to protect the wheels. The Impala has an inner fender that goes inside the wheel well and an outer fender that runs from the nose to the door. Fenders get dinged up because they're designed to take a hit to protect the Chevy's body. Dented fenders are susceptible to rust, which makes your show car look bad.
We carry a large selection and low prices on our classic Impala parts. We also offer free technical assistance from our experienced staff should you have any questions about your restoration Impala parts. Shop with us.
---