H&H Classic Parts -
Quarter Panels or Skins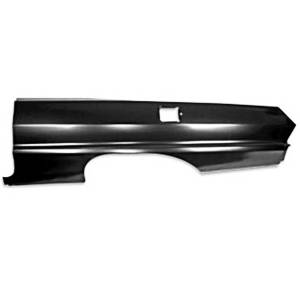 The classic Chevy Impala has been on the market since the 1950s, and it has the honor of being the all-time bestselling car in the United States. It's still manufactured to this day, and it's still a flagship passenger car. Whether you show your Impala or drag race it, you want it to be solid, sound and look good. The quarter panels are part of the body, and they're made to protect the interior of the body from damage.
The quarter panels can take a hit, so it's not unusual to find a dent, ding or other damage in a quarter panel. Because you want your classic Chevy to look good, you need to replace a damaged panel with vintage Impala parts.
We carry the panels for a number of body styles like the Bel Air or Biscayne, as well as the 2-door hardtop or Caprice Fastback. In addition to the quarter panel, we carry a large selection of other Impala parts and accessories. When you buy your restoration Impala parts from us, you get affordable prices as well as fast shipping and easy returns.
Browse Quarter Panels or Skins
Products
---