H&H Classic Parts -
Power Steering Reservoir Parts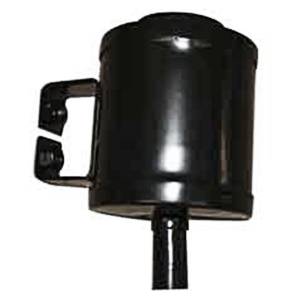 The Chevy Chevelle was manufactured between 1964 and 1978, but that doesn't mean that it's no longer on the road. These muscle cars have been given a new life by becoming a collector's item. When restoring or modifying, it is best to use restoration parts that are designed specifically for the classic Chevy. These power steering parts are made to the specifications of General Motors, so you get a restoration part that will last.
Power steering takes most of the pressure off your ability to turn the wheel in order to go around a corner. It improves handling and makes driving a lot more fun. It also improves the response time of the wheel. The power steering pump is a part that wears out under normal circumstances, so any car that has been sitting a long time may need a new pump or other parts.
At H&H Classic, we specialize in classic Chevy restoration parts and accessories, so you are getting a part that has been made to fit your Chevelle. We are family-owned and -operated by the Smith family, who opened the doors in the late 1980s. We are committed to getting you the best part for the best price with the fastest shipping. You also get free technical assistance from our experienced staff.
Order your classic Chevy power steering parts today.
Browse Power Steering Reservoir Parts
Products
---