H&H Classic Parts -
Brake Pedal Parts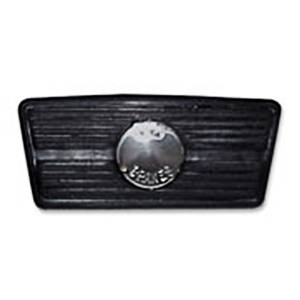 The Chevrolet Chevelle was introduced in 1964, and it quickly became their most popular nameplate for car enthusiasts. When you are restoring or customizing your Chevelle, you will want to replace worn rubber like that which may be found on the brake pedals. Since rubber wears and metal parts can fail, you will find all the parts you need for your pedals here.
Browse Brake Pedal Parts
Products
---
---
More About
Brake Pedal Parts
The Chevelle was created with a variety of body styles and engine options. Its transmission was either manual or automatic, and there were bench seats and bucket seats available. These options appealed to those who wanted a family sedan or those who are more interested in all the power under the hood. The brakes and clutch assemblies were rubber, which can wear out over time, and if the car has been in storage, the elements can cause these parts to deteriorate. When you are restoring or customizing this classic Chevy, you want the pedals that are made to fit these cars. In addition, if you are switching from automatic to manual, you will want to get the clutch and brake pedals designed for the Chevelle. Improperly fitting pedals can create less than secure fits when everything is assembled. The pedals you find at H&H Classic will be the parts made to fit your Chevelle. Whether you are putting in a clutch and brake pedal on the 1968 model, or you need to replace the rubber pad on an automatic transmission with disc brakes, you will find everything you need here.