H&H Classic Parts -
Headrest Parts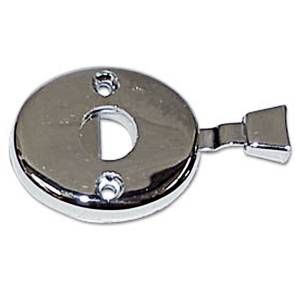 When the Chevrolet Chevelle hit the market, it became an instant hit among car enthusiasts everywhere. This propelled it to one of the best selling nameplates in Chevy's history. These sleek and sporty cars are still popular among those who want to restore or customize them, and if you are finishing the interior of your Chevelle, you want to finish it right. You will find all the headrest parts for your Chevelle here.
Browse Headrest Parts
Products
---
---
More About
Headrest Parts
The headrest is more than a safety device; it can be upholstered and customized to suit your car's interior. You need the infrastructure of the headrest to fit, so you want parts that are designed specifically for your classic Chevy. The headrest consists of parts like the escutcheon, guides and mounting brackets. You could even use the mounting kit if you need all the hardware for mounting. When you use parts that are created for your Chevelle, you know you are getting parts that not only fit, but also allow the part to work as it was designed. A headrest should never be a loose fit, or it will not hold up in a crash because of movement. H&H Classic carries reproduction parts that are designed just for your Chevelle, and all of their headrest parts are made to fit your model. When you finish the interior of your Chevelle, and you are ready to add the headrest to the back of your bucket seats, you will find the headrest accessories that you need here.