H&H Classic Parts -
Window Stops & Bumpers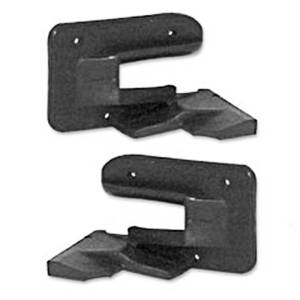 From 1964 to 1977, the Chevrolet Chevelle gave muscle car fans a car that had a powerful engine and attractive features, and those car enthusiasts gave Chevy their most successful nameplate. If you are restoring or customizing one of these immensely popular Chevy Chevelles, then you know how important it is to use parts that keep your door glass safe. You will find all the window stops and parts you need to add your door glass here.
Browse Window Stops & Bumpers
Products
---
---
More About
Window Stops & Bumpers
When you add the glass to your classic Chevy, you want to add the parts to the interior of the door that will keep the glass on its track. Properly fitting pieces will keep the glass from slipping and possibly breaking. They will also keep the glass in the channel, which eliminates the need to take the door apart to reset it. Each year and model has its own parts that keep the door glass fitting properly. When a part is not made from factory specifications, it may need to be modified to make it fit, which can cause the window to roll up and down improperly. Parts that do not fit can also create gaps that can let moisture in, which can rust the interior of your door. H&H Classic only carries reproduction parts that are designed to fit your Chevelle. Whether you are adding the window stops, channel support, guide stabilizers or drain plugs, you will find all the right parts that are designed to fit all the Chevelle models here.