H&H Classic Parts -
Gas Pedal Linkage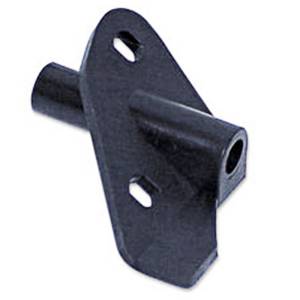 The Chevrolet Nova was designed to compete with the Ford Falcon, but it soon became a favorite of those who wanted to modify its 4-cylinder engine and make it into a street rod. If you have one of these smart little compact cars that you are restoring or customizing, you want to make sure that you update the gas pedal linkage. You will find all you need to update the gas pedal in this classic Chevy here.
Browse Gas Pedal Linkage
Products
---
---
More About
Gas Pedal Linkage
The gas pedal linkage includes the accelerator pedal rod, throttle cable, throttle arm and other parts responsible for acceleration of the car. A gas pedal is the mechanism that tells the rest of the system what to do when acceleration is needed. The rods and throttles control the amount of air that flows through the engine, and this controls the burn of the fuel in order to deliver a fuel to air ratio that is consistent and constant. You want parts that are designed specifically to fit the Nova, or you will not get the proper amount of air flowing through your engine. If the part does not fit, any modification you do may not give your car the right amount of air. H&H Classic offers reproduction parts that are designed to be a good fit for your Nova. The different engines will require a different part, so if you have a 1962 V8 or a 1968 350, you will find the right part for your Nova's gas pedal linkage here.