H&H Classic Parts -
Door Lock Knobs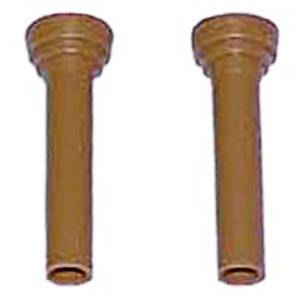 The Chevy Nova was produced for five generations, and it went through numerous transformations over those years. If you have one of these classic Chevys that you are restoring or customizing, you want the interior to be as nice as the exterior, and that means you want to add matching lock knobs to the doors. You will find all the door lock knobs you need for your Nova here.
Browse Door Lock Knobs
Products
---
---
More About
Door Lock Knobs
The door lock knobs sit on the top of the door where they attach to the lock rod. When they are pulled up or pushed down, they engage the locking mechanism within the door. Since this was before everyone had electric locks, they are manually operated. The engineers at GM designed the knobs to match the interior of the car as part of its appearance, so a red interior had a red door lock knob. They come in pairs, and you will need a set for the front and rear doors if you are restoring a sedan. The lock knobs need to fit in order to be effective when they are used, so you want a set that is designed specifically to fit your Nova. H&H Classic carries reproduction parts that are made to fit the factory specifications of your car. These knobs are a match to any interior that you put in your car. Whether you are adding blue, red, black or even chrome lock knobs to your Nova, you will find all the door lock knobs you need here.