H&H Classic Parts
»
Danchuk MFG
Danchuk has been a leader in manufacturing restoration parts for Classic Chevys since 1976 when they built their first 1957 Chevy parklight lens and it has been their policy to find ways to refine and improve their products and services ever since. Constantly raising the bar for 1955-56-57 classic Chevy restoration parts, their parts remain superior in quality with both original and reproduction parts that are available to the market today. Concentrating on quality Made in the USA parts, Danchuk parts look better, fit better, and last longer. Danchuks love of auto restoration is what prompted an entry into the world of classic Chevy reproduction parts. Their initial success with their first part was so overwhelming that it made the decision easy to direct all of their energy into manufacturing parts exclusively for 55-56-57 classic Chevy parts. That being said, every year Danchuk strives to add to the list of parts that they make and distribute giving them the most complete list of classic Chevy parts in the industry. And as classic car and truck enthusiasts ourselves, we here at H&H wouldn't offer Danchuk parts to you if we didn't have the upmost confidence in the quality or fitment of the parts that Danchuk provides. That being said, we are proud to offer you some of the best parts available to the market manufactured by Danchuk.
---
Browse Classic Nova & Chevy II Parts
Products
Sold as Pair
Description:
1955-1957 Bel-Air or 210 or 150 All 1958-1966 Impala or Caprice or Bel-Air or Del-Ray or Biscayne All 1964-1966 Chevelle or Malibu Coupe/Sedan 1962-1966 Nova or Chevy II Coupe/Sedan
Limited Supply:
Only 6 Left!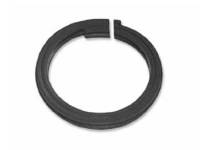 Sold as Each
Description:
1955-1956 Bel-Air or 210 or 150 1962-1967 Nova or Chevy II
Limited Supply:
Only 4 Left!