H&H Classic Parts -
Gas Tank Conversions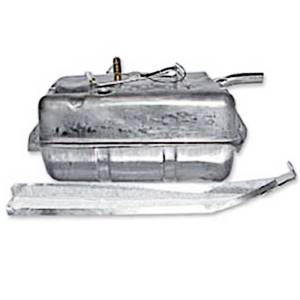 When you are completing your classic Chevy or GMC truck customization project, you want the new parts that you add to the truck to be quality parts that fit. In the classic trucks, GM located the fuel tank in the cab behind the seat, and you may prefer having it outside the cab with a buffer between you and the tank. You will find all the fuel system conversion parts that you need below.
Browse Gas Tank Conversions
Products
---
---
More About
Gas Tank Conversions
The gas tank holds your fuel, and metal tanks can become corroded or rusted if they have been sitting for a long time. If you do not replace the tank, there is the possibility that there may be corrosion or other debris within the tank that can do engine damage if injected through the fuel system. Because of the truck design, when you are rebuilding, restoring or customizing your classic Chevy or GMC truck, you may want to put the gas tank in the bed of the truck. These in-bed gas tanks are attractive and polished. They are designed to fit the classic Chevy or GMC truck beds, and you can choose a side-fill if you prefer. H&H Classic carries a large selection of reproduction parts that are the right fit for your car or truck. You may only need a hose and clamp set or a billet flush mount fuel door, or you may want the entire gas tank conversion kit in order to finish your truck. We also carry the sending units. You will find everything you need here.