H&H Classic Parts -
Interior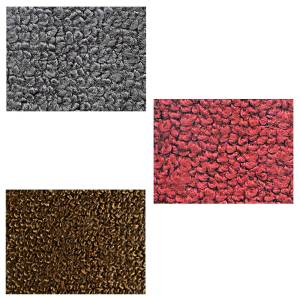 From 1964 to 1977, the Chevrolet Chevelle gave muscle car fans a car that was both attractive and powerful, and those fans gave Chevy their most successful model car. If you are one of these fans, and you are restoring or customizing your Chevy Chevelle, then you know that you want interior parts and accessories that are a perfect fit. You will find all the finishing parts for the interior here.
Select a Sub-Category
Interior
Featured Products
---
---
More About
Interior
So many smaller parts make up the interior of your Chevelle, and each one of them is important to the overall appearance of the finished car. Headliners must fit the model you are working on, or you will need to modify it. Door panels and kick panels must be designed to fit your specific car, or they will not properly stay in place. The armrest and the sun visors all need to be a good fit for your car. You only want to use reproduction parts that fit the car and match colors the way that GM intended. The right color carpet and seat covers are important for a finished appearance. H&H Classic carries parts and accessories for your classic Chevy that are designed to be the right fit for your car. When you get ready to add the storage compartment panels, pillar post pads, or the headliner clips and bows, you want parts that you know are going to fit right. You will find all the parts you need to complete the interior of your Chevelle here.