H&H Classic Parts -
Fender Patch Panels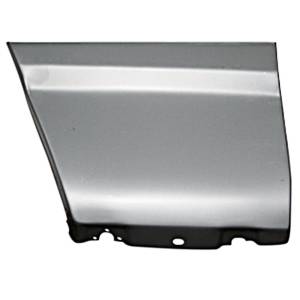 When car enthusiasts saw the Chevrolet Chevelle for the first time, they recognized that Chevy had designed a car that would become an instant hit. With its power packages and muscular good looks, the Chevelle fast became one of Chevy's most popular cars, and if you are restoring or customizing one of these muscle cars, you want the body to be straight and clean. You will find all the fender patch panels you need for your classic Chevy here.
Browse Fender Patch Panels
Products
---
---
More About
Fender Patch Panels
When a car has been in storage for any length of time, it has plenty of opportunities to be subjected to moisture or other elements that can ruin the metal on the body. That is why you may want to do some repair work using fender patch panels to fix rust spots or spots that may have been damaged while in storage. If you need to fix a spot or two on your quarter panels, you want the fender patch panels that are made to factory specifications, or they will take a lot of work to make them fit. Panels that fit will make it easier for you, and it will create a clean line because they are the right width and length. H&H Classic carries the fender patch panels you need to redo the quarter panels on any model of Chevelle. Whether you need the front or the rear of the panel or the right or left side, you will find all the fender patch panels you need for your Chevelle here.