Home
-
Return to Previous Page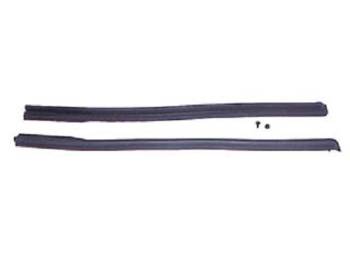 Click on image to zoom
Windshield Pillar Post Seals
Sold as Pair
1961 Impala Convertible
Limited Supply: only 2 remaining
Description
Rubber seals that are on the a-pillar post seal. Seals between the door and windshield post.
Details
12167

12167
Available
New
Shipping Information
Item Requires Shipping
0.8 lbs.
Customer Reviews
Total Reviews (1)
superior papers
Reviewed by: Aubrey12/31/2017 02:25PM
Product ownership: Less than 3 months
Purchased from: H&H Classic Parts
Comments:
This pair looks absolutely solid and I will definitely be buying it as soon as I am finished with my <a href="http://www.superriorpapers.net/" target="_blank">superior papers</a> work. I will be putting these pillars in my house. And I need to do that before the end of January.

You must login to post a review.
---
The Company

Difference

We're the Experts

Ask us anything. We are the professionals!

Largest Selection

If you don't find the part, we'll get it for you!
Easy Returns Call in for returns per the return policy