H&H Classic Parts
»
3-M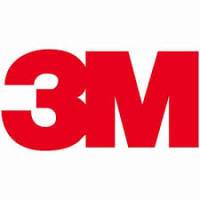 3M has been developing new adhesive technology since 1925 when one of its lab assistants invented masking tape. The 3M super weatherstrip adhesive is just one among thousands of products that have been scientifically developed to aid in your daily life as well as the restoration of your classic Chevy. This super adhesive is a superior product for the installation of all kinds of rubber seals that forms a flexible, waterproof, and airtight bond that is also vibration resistant. It can also stand up to temperature changes, detergents, grease, and wind. Not only will it bond to metal and rubber but it will also bond to vinyl and fabrics. 3M super weatherstrip adhesive is also applied extremely easily. You simply squeeze it right from the tube, brush it on as needed on to each surface, and let it cure for up to twenty four hours. You will be worry free as to if your trunk rubber, door rubber, or other rubber seals will stay securely in place for a long time to come even after years of use. Don't hesitate to call us at 479-787-5575 or submit an inquiry with any question that you might have, technical or otherwise. We're not just here to take orders, we're classic car and truck enthusiasts too!
---
Browse Classic Chevy & GMC Truck Parts
Products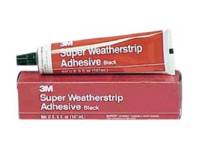 Sold as Each
Description:
1955-1957 Bel-Air or 210 or 150 1955-1987 Chevy or GMC 1958-1970 Impala or Bel-Air or Del-Ray or Biscayne 1964-1972 Chevelle or Malibu or El Camino 1962-1974 Nova or Chevy II 1967-81 Camaro
Limited Supply:
Only 4 Left!