H&H Classic Parts
»
Rare Parts

Rare Parts uses state-of-the-art equipment to design and build their high quality suspension parts including CNC lathes, mills, presses, waterjets, injection molding, and heat-treating machines. Not only are the classic Chevy parts well built they are also rigorously tested for design and quality. After all, steering and suspension parts are not something that you should skimp on when it comes to material, functionality, or testing. Rare Parts puts customer safety as their primary concern which in turn forces them to put quality as a top priority. Got a question about any of these Rare Parts items? Don't hesitate to call us at 479-787-5575 or submit an inquiry with any question that you might have, technical or otherwise. We're not just here to take orders, we're classic car and truck enthusiasts too!
---
Browse Classic Tri-Five Parts
Products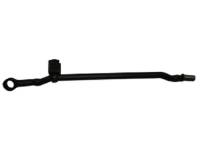 Sold as Each
Description:
1955-1956 Bel-Air or 210 or 150 with Factory PS
Limited Supply:
Only 0 Left!