H&H Classic Parts
»
CHQ

Classic Headquarters (CHQ) has been manufacturing high quality, and technically correct, restoration parts for GM muscle cars for over 30 years and H&H Classic Parts is proud to be one of their dealers. We offer CHQ's high quality parts from a-arm bushings, air cleaner assemblies, alternator pulleys all the way to their grille moldings, grille trim, grilles, and headlight switches all at great prices and with some of the fastest shipping in the industry. Classic Headquarters is a great company with high quality parts. You won't be disappointed with their parts nor will you be disappointed our prices, customer service, or shipping speed. And don't forget! Don't hesitate to call us here at H&H at 479-787-5575 or submit an inquiry with any question that you might have, technical or otherwise. We're not only here to sell parts, we're classic car and truck enthusiasts too!
---
Browse Interior Parts & Trim
Products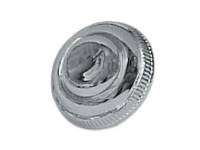 Sold as Each
Description:
1967-1968 Impala 1967-1968 Camaro
Limited Supply:
Only 3 Left!