H&H Classic Parts
»
Precision Replacement Parts
Two decades of partnering with 25 different worldwide manufacturers has molded proven sound business ethics, and consistently fulfilled our strict quality and delivery requirements. Knowledge and experience in manufacturing millions of molded, rubber-based and PVC products for the automotive industry has allowed Precision to expand its services into unlimited markets. This unique advantage is helping to meet the expanding needs of customers everywhere providing them with a sustained competitive edge.
---
Browse Classic Tri-Five Parts Online Catalog
Products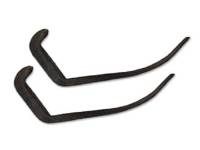 Sold as Pair
Description:
1955-1957 Bel-Air or 210 or 150
Limited Supply:
Only 8 Left!