H&H Classic Parts
»
MBM Brake Systems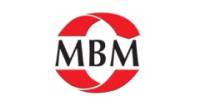 MBM has been in the business manufacturing brakes, steering, and suspension components and parts for over 25 years. They produce and operate out of a 50,000 square foot facility in Asheville, North Carolina. MBM supplies us with their quality parts enabling us here at H&H to distribute them to you for your classic Chevy! So when you are needing a power brake booster conversion, a master cylinder, a power brake booster kit, or a disc brake conversion kit don't hesitate to contact us here at H&H Classic Parts! You can rest assured that you are getting an American made part from an American company! And remember! Don't hesitate to call us at 479-787-5575 or submit an inquiry with any question that you might have, technical or otherwise. We're not only here to take your order, we're here to help. After all, we're classic car and truck enthusiasts too!
---
Browse Classic Camaro Parts
Products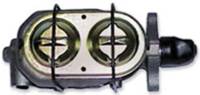 Sold as Each
Description:
1955-1957 Bel-Air or 210 or 150 All with Manual Disc Brakes 1958-1964 Impala or Bel-Air or Del-Ray or Biscayne All with Manual Disc Brakes 1967-1969 Camaro All with aftermarket disc brakes
Limited Supply:
Only 3 Left!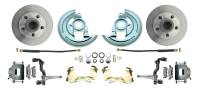 Sold as Kit
Description:
1968-74 Nova 1968 Chevy II 1967-69 Camaro
Limited Supply:
Only 1 Left!