View, Download, or Order a Catalog
While our website is the best place to find the parts you need for your classic Chevy, we are also proud to offer six different catalogs. One for each model we support: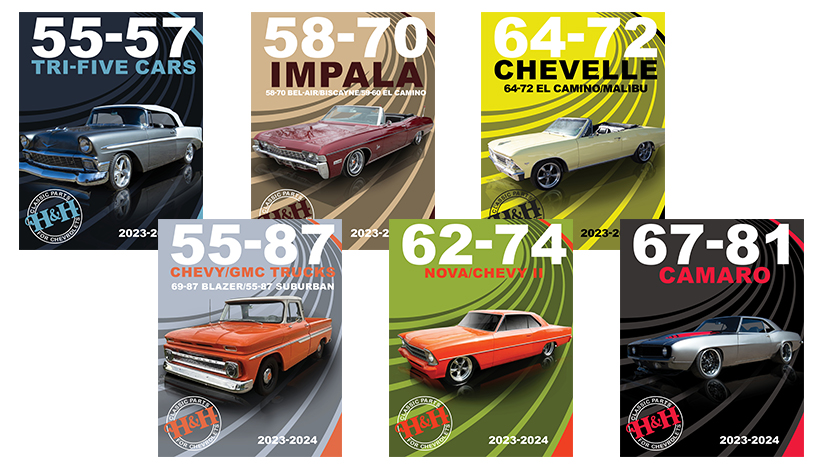 To request a catalog, please call 479-787-5575 during normal business hours. While you're at it, feel free to order some parts too!
If you'd like to request a catalog outside our normal business hours, please use the form below.