Classic Chevy Bargains - 5 Beloved Models That Are Still Affordable
If you've been paying attention to auctions like Barrett-Jackson, or eBay, you know the value of classic Chevys has skyrocketed over the past few years. With record-breaking sales and hungry buyers, the thought of adding a classic Chevy to the collection probably hits you right in the wallet! Don't fret, some models are still quite affordable. Here are a few good ones to choose from, based on vehicle sale price averages.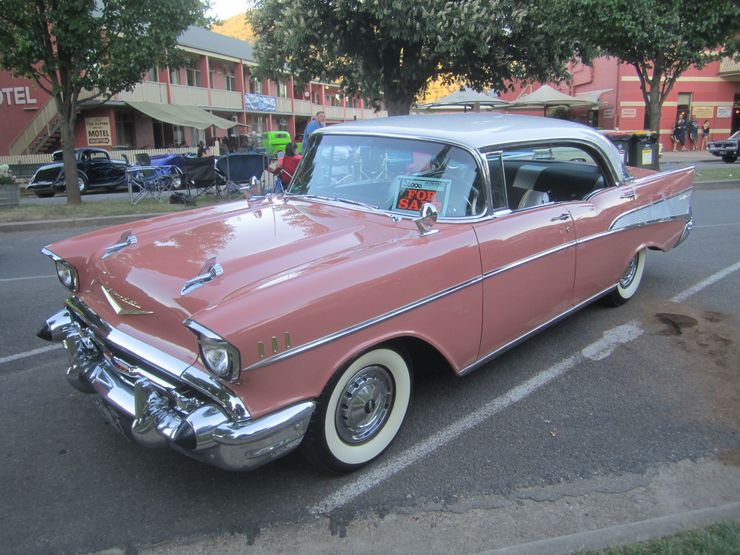 1957 Chevy Bel Air Hardtop Sedan with 2bbl 265cid Engine
This vehicle carries an average value of $27,096, while the convertible counterpart is nearly double the value at $56,248. As long as you're not pining for the wind blowing through your hair as you drive, you can get a bargain on an iconic American car.

1970 Chevrolet Monte Carlo
The first year Monte Carlo is a sharp looking ride, and you can get one with a 350 for around $11,846. Want an upgraded SS 454? You can bag one of these luxurious muscle cars for around $20,909.

1972 Chevrolet Camaro Sport Coupe with 2bbl 307cid Engine
For an average of $13,879, you can drive one of the most well-recognized classics ever made. The smaller engine and lack of upgraded trim make this model the most affordable, but the Camaros offered throughout this generation are generally more affordable than the first generation. Even the SS with 402 LS3 only carries an average price tag of $27,079 for the 1972 year model.

1962 Chevy II
One of the most affordable on the list is the 1962 Chevy II. The small Chevy II is a cool little car that you can get for a steal. Averaging as little as $4,864 for a 300 Sedan with 1bbl 194cid 6 cylinder — and topping off at $16,659 for a Nova 400 convertible with the same engine.

1965 Chevy El Camino
Part car, part truck, the Chevy El Camino is one cool vehicle. With an average price of $14,334 for the 1965 year model with 4bbl 327cid L74 engine, this car is a real bargain. Making 300 horsepower, more than many modern cars, the 1965 El Camino isn't super popular at auctions but will surely be the center of any car meet you attend.
Using these examples of affordable classics, you can learn a few things about getting a Chevy at a bargain. First, it's pretty obvious that convertibles are more expensive across the board. Even though modern convertibles are so unpopular that they barely exist, the classic convertible is well coveted. Another way to save money is to take a model with the smaller engine offered of the group. Choosing non-SS models will also shave a few thousand off the price tag. Cheaper classic Chevys can be found, but if you want a real collectible, you're going to have to pay for it. Otherwise, if you just want a really cool car for your own use, you don't have to clean out your bank account to get one.