Awesome Vintage Nova Ads
The Chevy Nova is an amazing classic Chevy. Available from the early 1960s through the late 1980s, the Nova was an important vehicle in the Chevy line up and had some fun advertising behind it. Here are some of the coolest ads for the classic Chevy Nova!
The Sleeper Awakes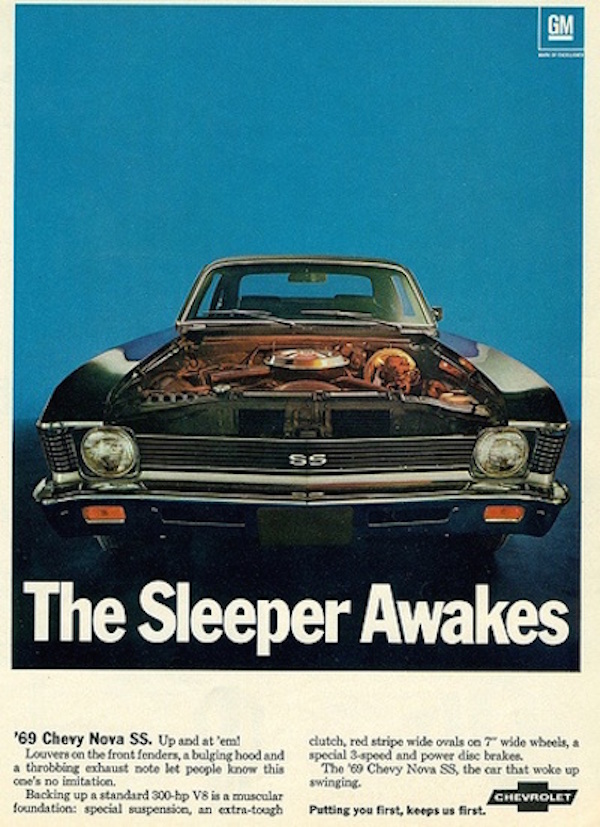 This sharp ad was for a 1969 Chevy Nova SS. It highlighted why the somewhat docile looking Nova is an awesome sleeper car and points out that, while it appears mild mannered, it rolls on 300hp and has special suspension, a stronger clutch, upgraded brakes, and nicer wheels.
Toughest Block on the Block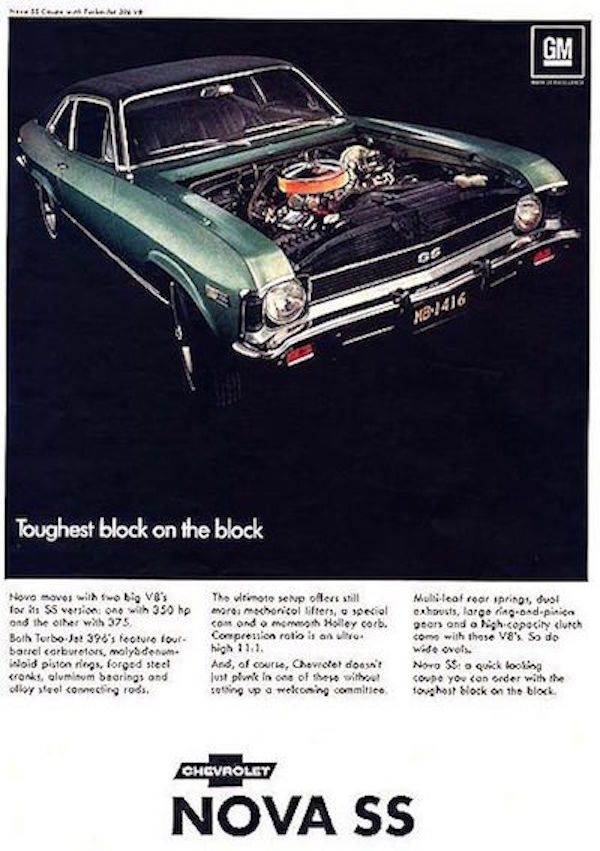 If engines are your thing (of course they are!), this ad was designed to pull you in. It goes over the powertrain that keeps the Nova moving. Whether you're into the 350hp or 375hp engine, this ad will sell you on the big block under the hood of the Nova SS.
A Change in Attitude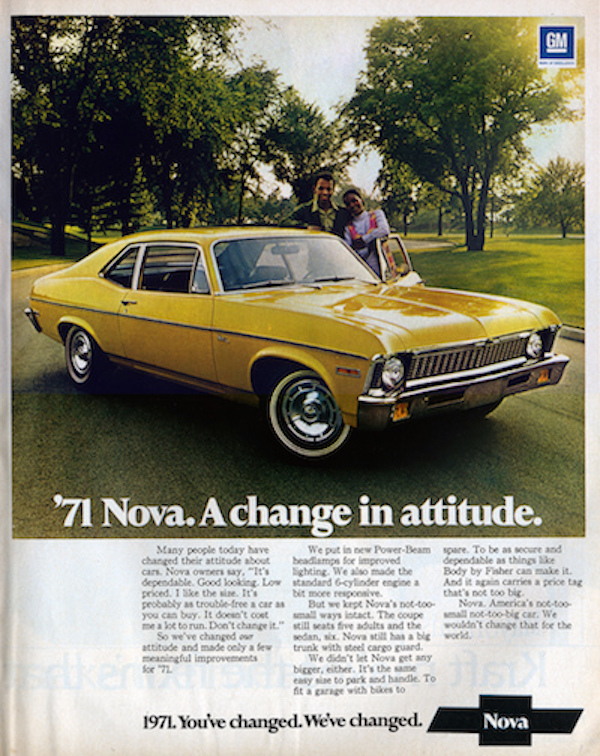 This ad explains why the 1971 Nova is the car you needed in your life if you wanted America's best mid-size car. GM made very few changes to the '71 model, instead opting to stay loyal to the Nova fans knew and loved.
Motor Trend Magazine Liked the 1972 Rally Nova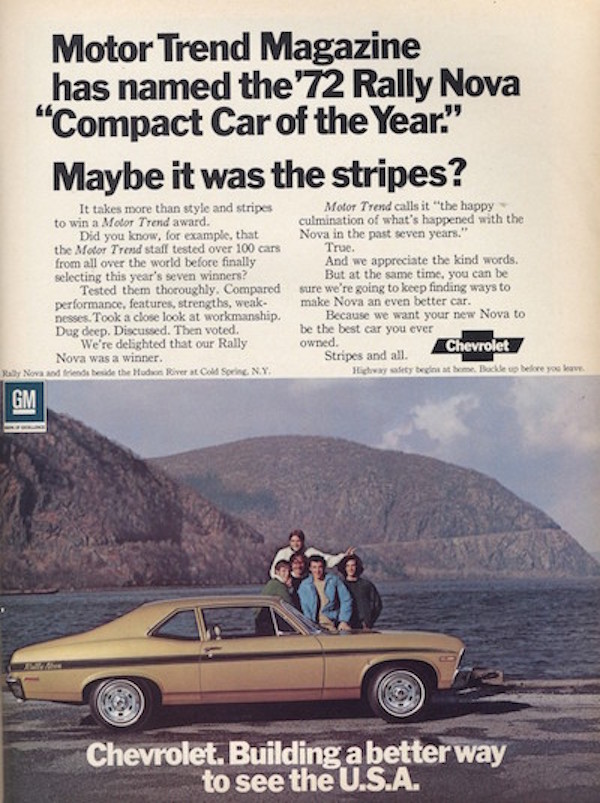 Never one to shy away from bragging, Chevy made this ad to show the American public that Motor Trend magazine named the 1972 Rally Nova Compact Car of the Year! They also reiterated their commitment to making sure the Nova was the "best car you ever owned."
Nova.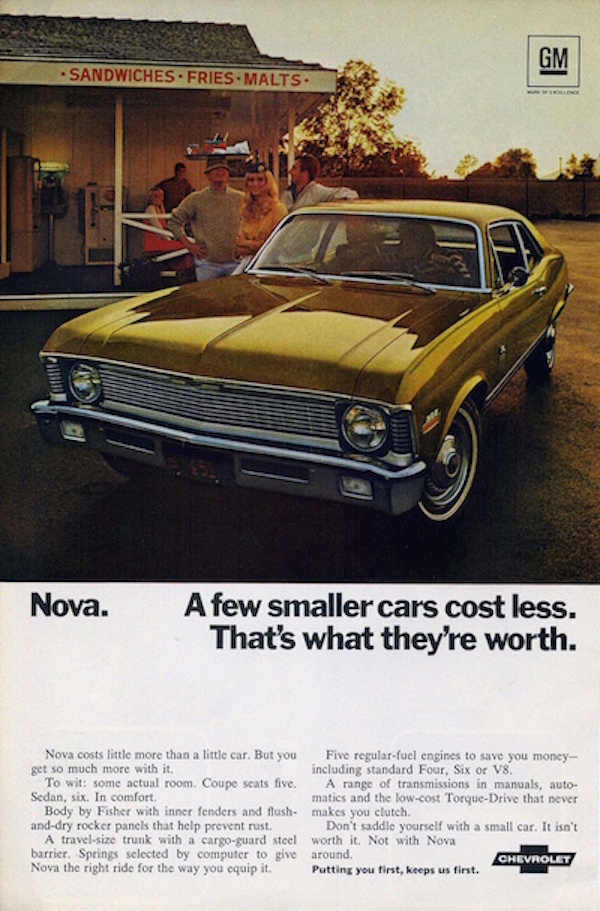 It's simple - the Nova was a great car that you could buy at a lower cost. In this ad, you learn more about the value of the Nova — it barely cost more than a small car, but you got so much more out of it.
The Nova is Poking Something…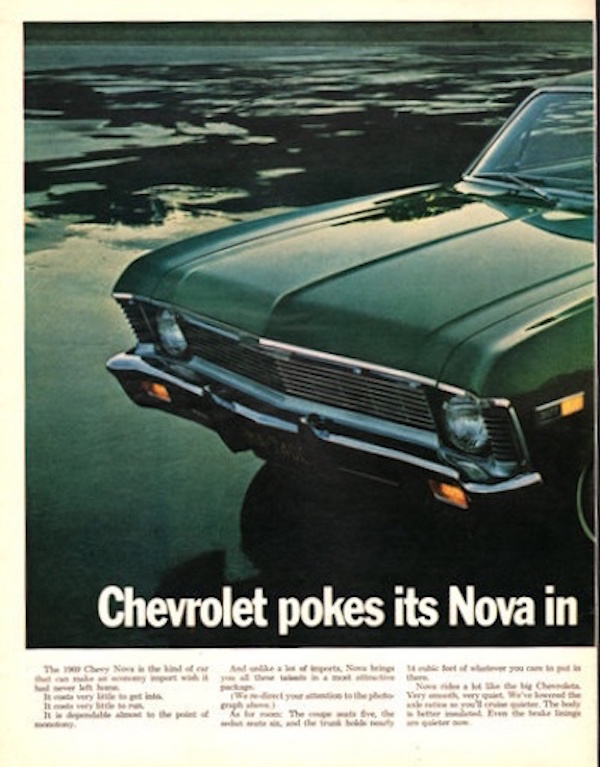 We couldn't find the second part of this ad, but page one sure looks good - definitely worth a share!
Your Best Second Car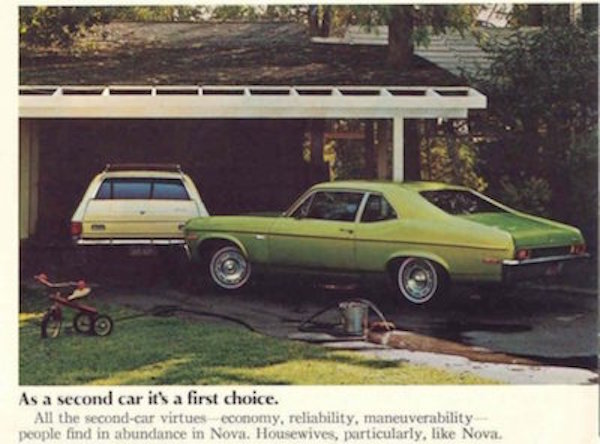 Outlining that many people had their family cars and then their sports cars, this ad shows that the Nova was a good car for both. Indeed, the Nova was one versatile car, sporty, but also very domestic.
Luxury and Low Price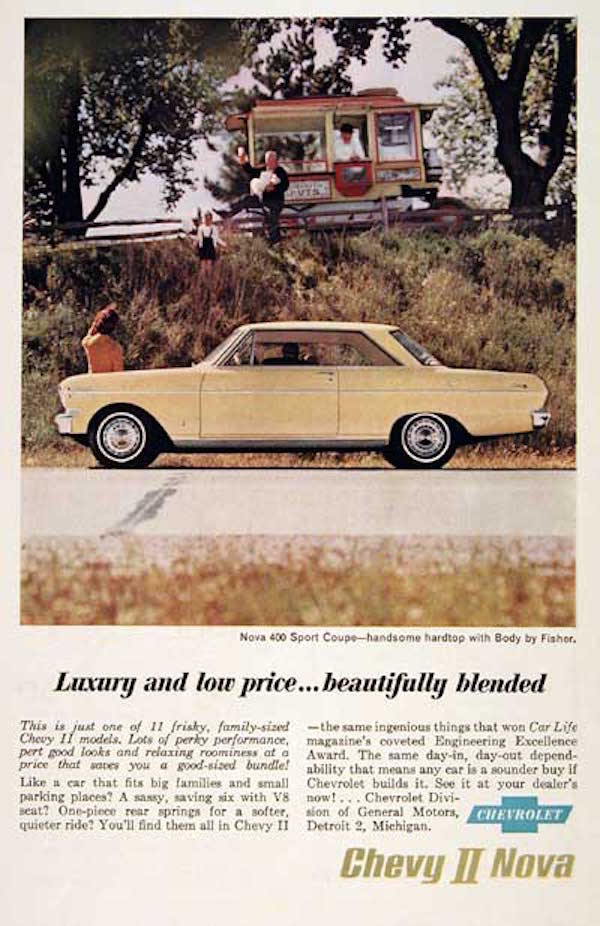 Back when the Chevy II Nova was the nameplate of the brand, the car was a little less sporty than what we tend to picture for the classic Nova. This ad outlined the luxury the Chevy II offered, while still maintaining an affordable price tag.
Chevy II SS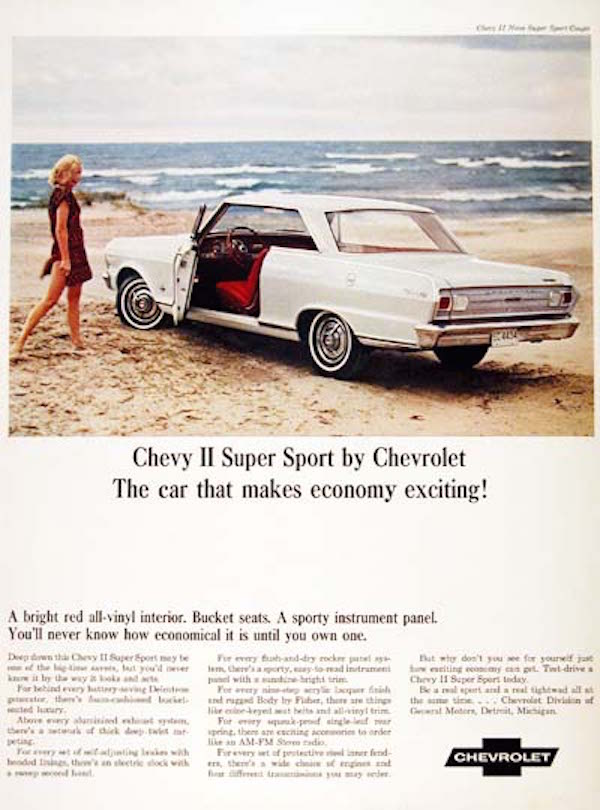 When the Chevy II SS model rolled around, the Super Sport nameplate was affordable and luxurious. This ad highlighted all the sporty features the economy car had to offer!
What's your favorite vintage Nova ad?