The Coolest Custom Tri Five Interiors
The Chevy Tri-Five lineup is host to some of the best looking cars ever made. These sleek automobiles had a distinct look that nothing on the market came close to then, and certainly not now. While one could go on for days about sharp grilles, awesome fins, and curvy body lines, it would be a shame to overlook the craftsmanship of the interior! Complete from the factory in mostly two-toned or monochromatic colors, with a large steering wheel, and now ionic dashboard, riding in one would make any passenger feel like a movie star.
However, we have come across a few custom Tri-Five interiors that may outdo, or at least improve upon, the original GM design. If you're looking for inspiration for your Chevy's interior, check out these rides.
Dick Stevens' Southern Gentlemen 1956 Chevy Convertible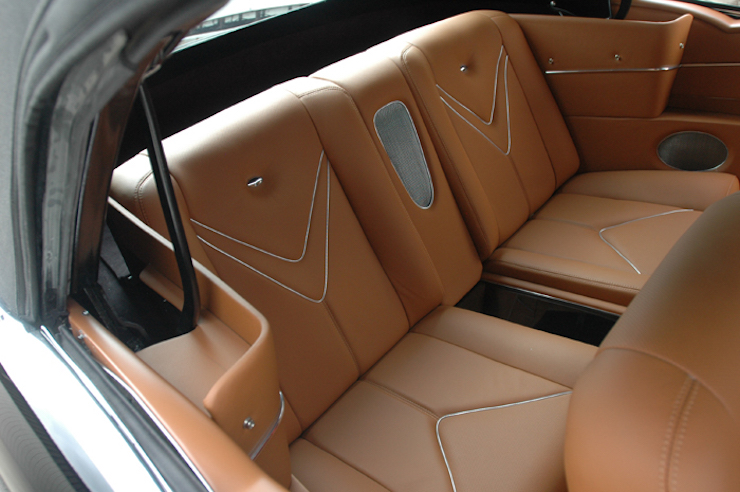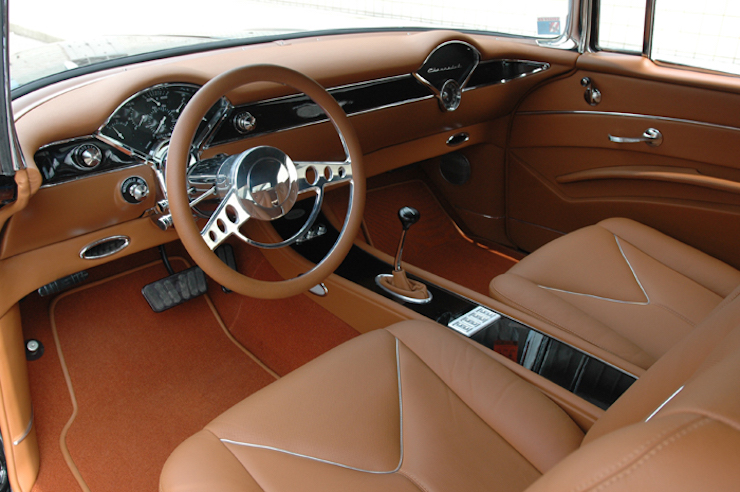 If you're going to have a convertible, you'd better have nice interior — something every enthusiast knows! This stunner would make any driver proud to roll around with the top down. The interior is the perfect combination of leather, billet, and stainless steel.
1955 Chevy Nomad with Custom Red Interior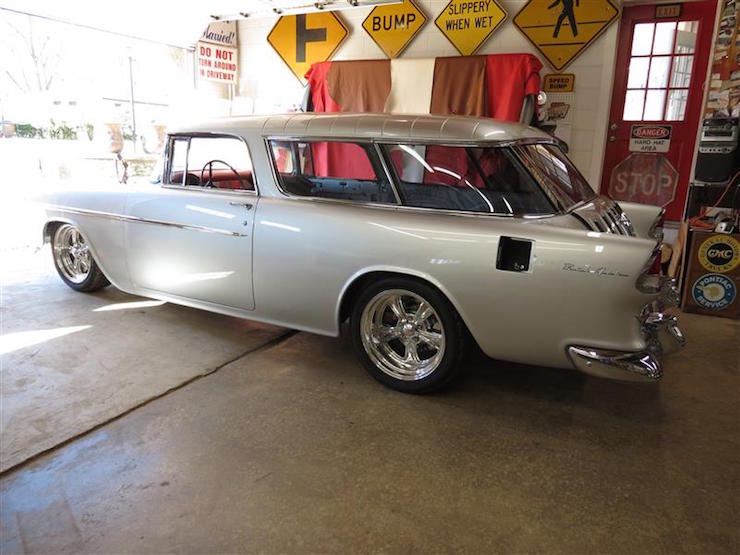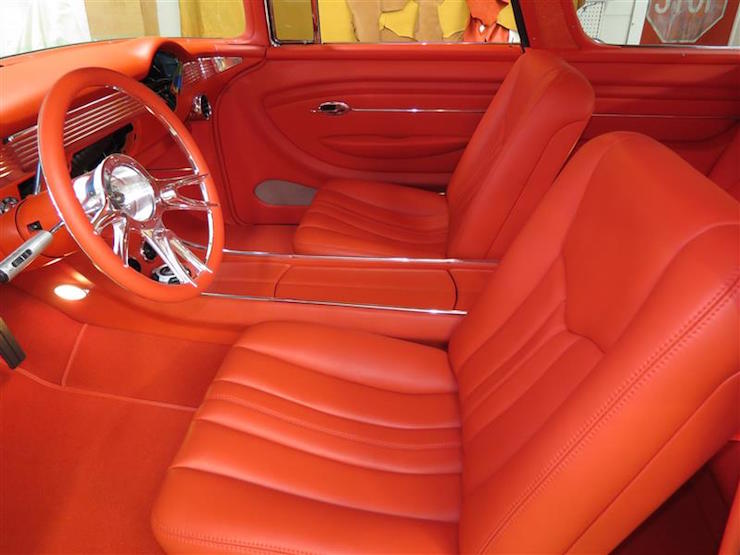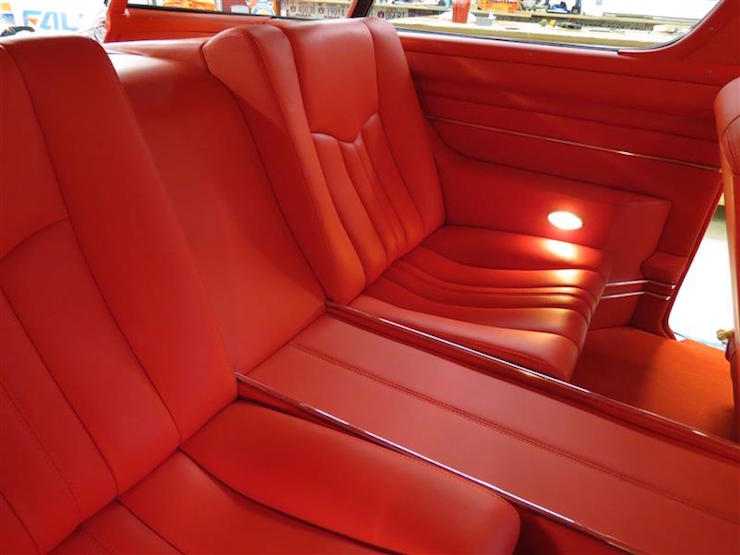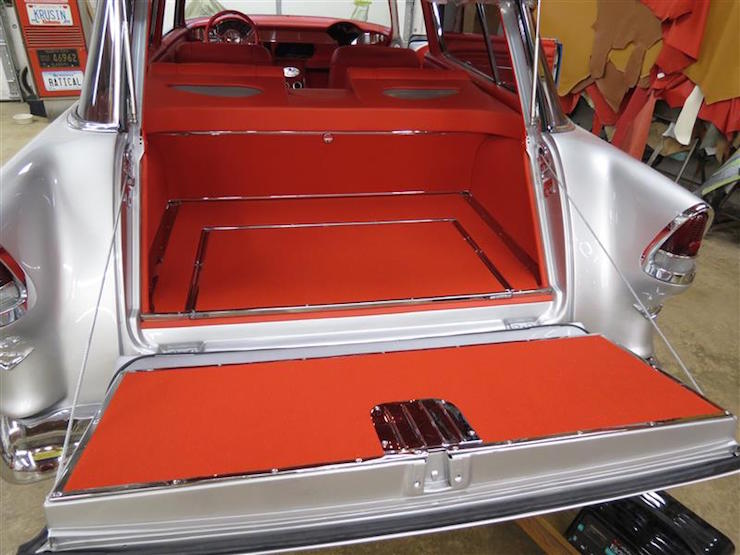 It's rare to see a solid color interior (outside of black or white) that's not overwhelming, but somehow the crafter of this interior pulled it off! This Nomad it outfitted with a custom red leather and chrome accented interior throughout. The craftsmanship in the stitching and quality of materials is absolutely stunning and drool worthy.
Wood Grain Accented 1955 Bel Air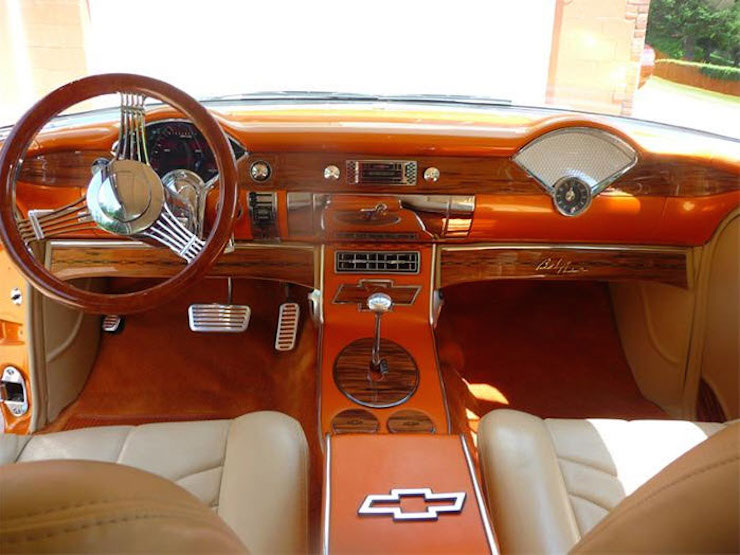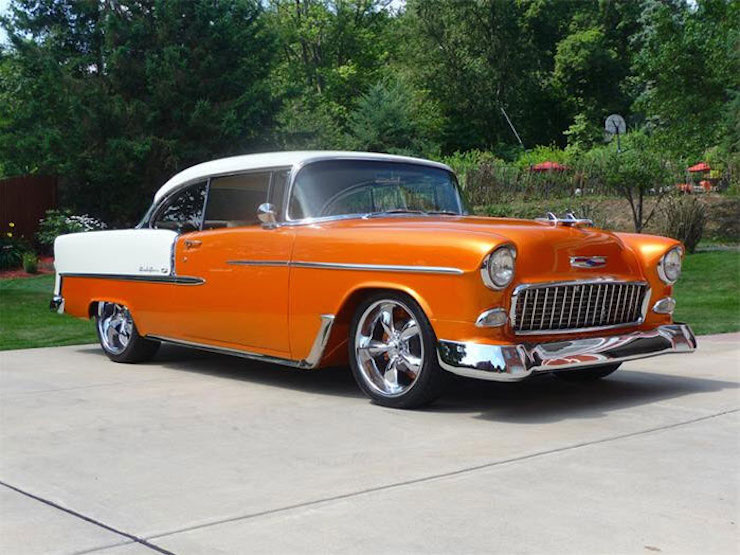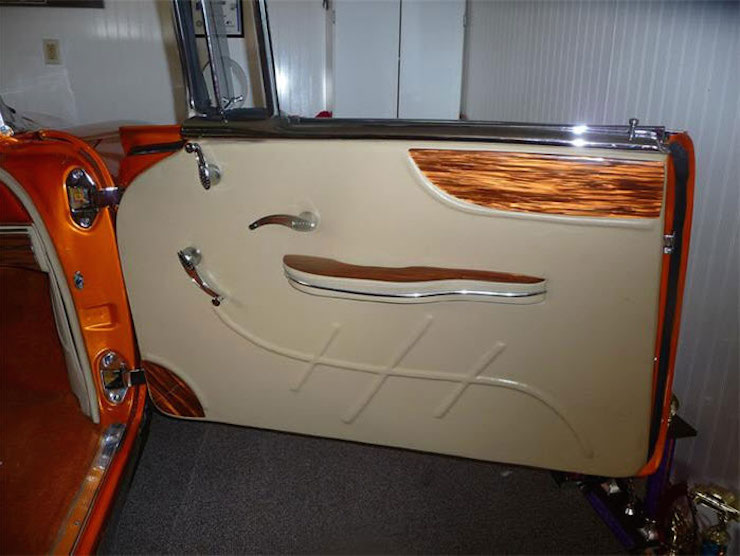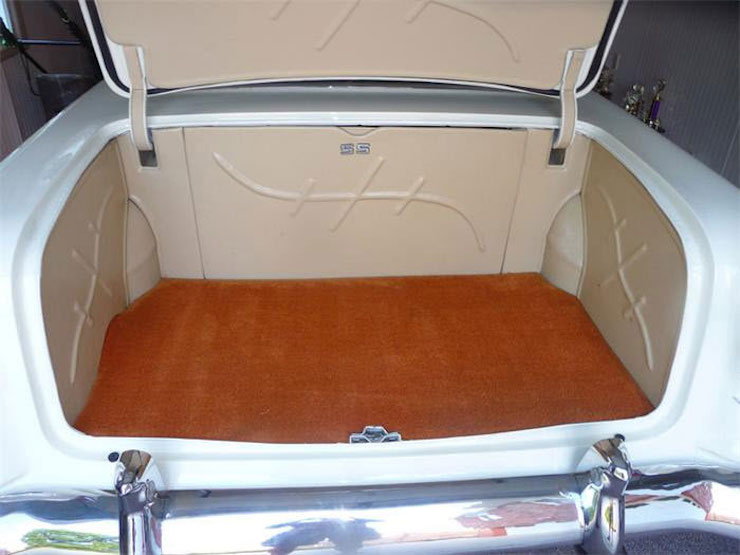 This custom interior has wood grain accents throughout, but it doesn't end there. It has custom bucket seats, custom center console, polished Lokar pedals, a polished steering column, Lokar shifter, Dakota Digital dash, chrome door hinges, polished window cranks, wood and chrome steering wheel, smoked glass, and a customized trunk compartment.
1955 Chevy with Two-Toned Leather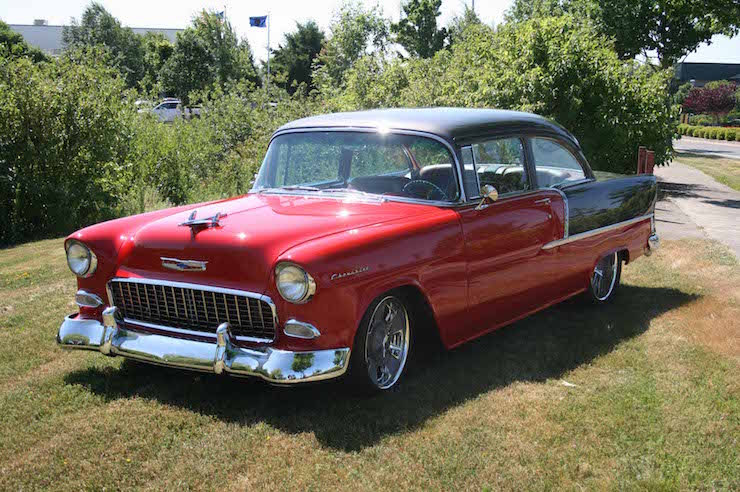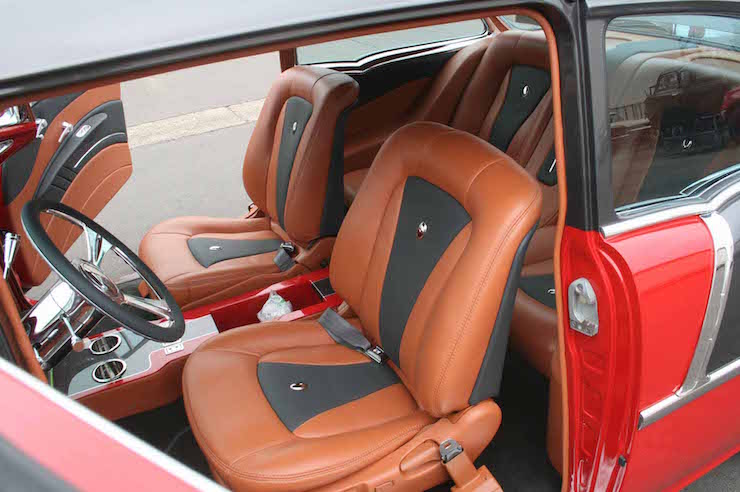 This two-toned leather custom interior is a modern take on the classic two-toned interior. It features a grey and reddish color scheme on the seats and door panels, with a custom black and red console to match the exterior.
'57 Chevy Interior with a Modern Feel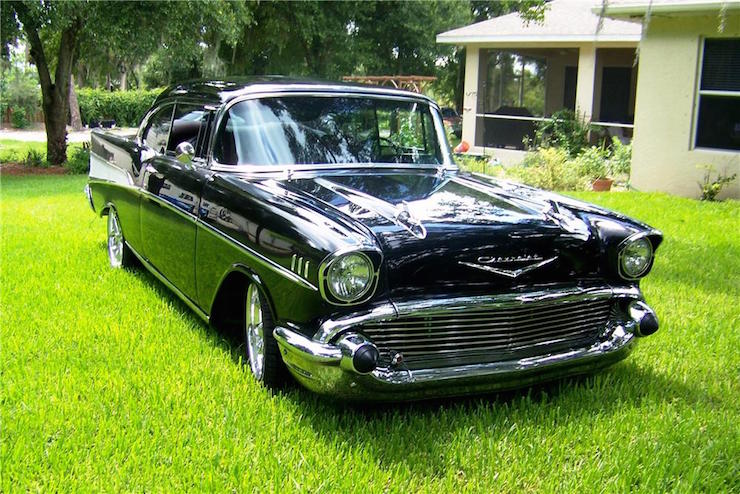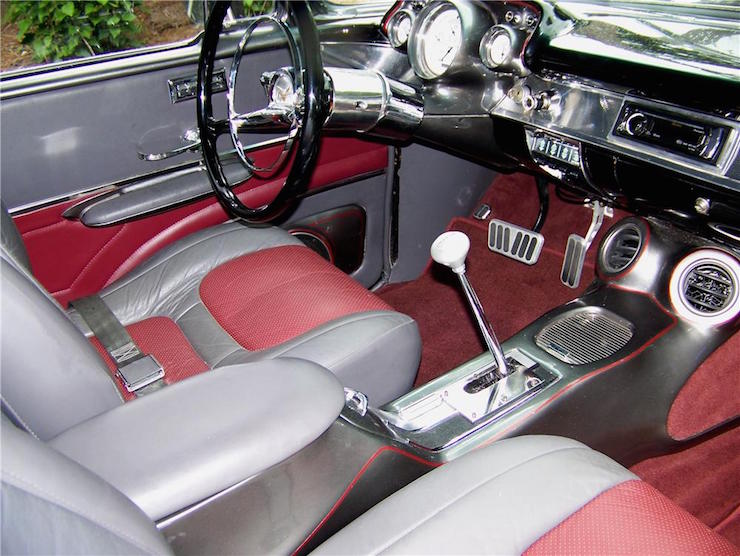 This classic resto-mod includes a polished stainless steering column with custom steering wheel, custom lighted aluminum door sills, powered seats covered in leather, power windows, Classic Instruments gauges, and a fully custom center console.